Interesting Players Who Weren't Given Qualifying Offers
Dobber
2016-06-28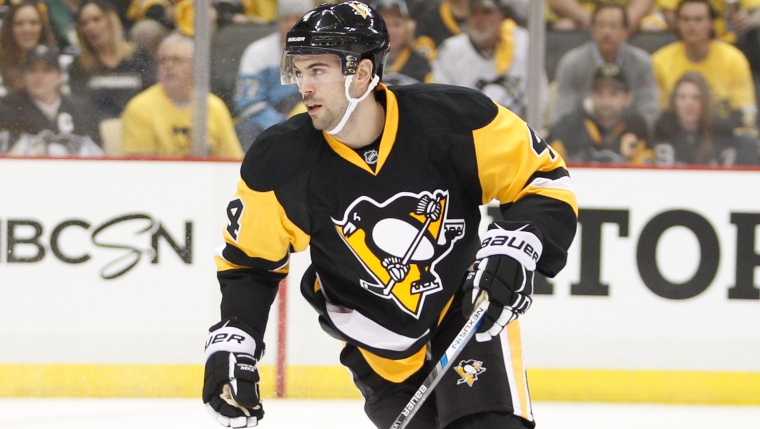 The 16 most interesting players who weren't tendered qualifying offers Tuesday…
This is a very different offseason than most. In 2017 the NHL will be expanding to Las Vegas and so the current 30 organizations are beginning their scramble as they prepare their rosters for an expansion draft. You can find all the rules for the expansion draft here, so I won't get into them. But you're finding that teams are being very particular about how they structure their contracts – and to which players. All we know for certain are the players who are the best on the team are getting treated status quo (i.e. they're treated like the best).
But the second tier of players, the lesser guys, are seeing changes in their negotiations. Two-year contracts, when usually just the one year would be given, are becoming more common. No-Move Clauses? They're pretty much going bye-bye. Teams don't want to be forced into protecting a player. The salary cap, which has been an issue for a decade now, is becoming more of one. Teams are becoming more selective as to which contracts they keep. And the one-year qualifying offers aren't quite as automatic as they used to be. Now teams are either letting a player walk away for free and thus freeing up a contract (each team gets 50), or they're hoping to re-structure a contract for less than the qualifying offer (cap reasons).
And the expansion draft is providing another reason. In the case of a goalie, as you saw earlier in the week with Michael Hutchinson, they're hoping to sign a player for two seasons so that he can meet the requirement of "minimum one goaltender under contract or will be a restricted free agent immediately prior to 2017-18 must be made available in the expansion draft". In the case of a defenseman, at least one defenseman made available in next year's expansion draft. For forwards, the number is two. General managers may already have an idea as to who they want to lose, and will be offering contracts that help them manipulate the system.
Here are the 16 most interesting names made available this week. Some may just re-sign with their team. Some will move on.
16. Andrey Makarov, Buffalo Sabres – A promising prospect goaltender is returning to the KHL, frustrated by the lack of opportunity. I'm surprised the Sabres chose not to maintain control of the player, as he could return in a couple of summers and sign with any team now. The KHL has turned around goalie careers before. See Ramo, Karri.
15. Michael Bournival, Montreal Canadiens – No fantasy value, but Bournival could help a team as a two-way checker. He just needs a full and healthy AHL season first. Concussion symptoms has eaten much of the last two key development years.
14. Jeremy Morin, San Jose Sharks – As with most of the players on this list, we wonder what went wrong. Hindsight is 20-20 and you could point to weaknesses in his game now, but five years ago Morin seemed like the perfect prospect. He puts up big points and plays a hardnosed, physical game. He even had 11 points in 24 games back in 2013-14 with Chicago and had a fairly lengthy run of nearly a point-per-game when the Blackhawks were decimated by injuries.
13. Brandon Gormley, Colorado Avalanche – The 13th overall pick in 2010 took several years to iron out his game at