Mission Statement
It is the mission of Dobber Sports to provide the readers with the most current and reliable information and opinion to best set them up to win their fantasy leagues as often as possible. Second place is just the first-place loser.
How it all started
It started with an email in 2002. Darryl Dobbs was at the end of his rope. Even with a Degree in Statistics, a Minor in Mathematics, and over a decade obsessing over his fantasy hockey keeper league… and despite putting together preseason projections every year since 1991 that were generally more accurate than in the magazines…Dobbs was still not in the hockey business.
Not for lack of trying!
He applied to The Hockey News (twice), and had reached out to other hockey publications, but the amount of hockey media jobs out there was limited. But in 2002, a "last ditch" effort finally worked. Dobbs had fired off emails to every sports department he could find online. One person wrote back: Al Strachan. He suggested that Dobbs take his inquiry to The Hockey News, it would be a good fit there.
That was the window that Dobbs needed. Yes, he had already tried with THN. A few times. But now he has something that can grab their attention. So he forwarded the email to Jason Kay, managing editor of The Hockey News and used the subject line "Al Strachan read this, you can too!". Using the name drop, it got Kay's attention and Kay reached out. Dobbs was given a weekly column on THN.com. That was quickly turned into twice weekly, plus a bi-weekly mailbag and a monthly Top 300 Player Rankings (for keeper leagues). To this very day you can still find those Top 300 Rankings every month on DobberHockey.
DobberHockey's launch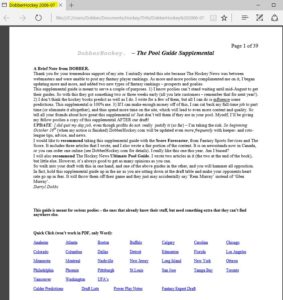 The 2004-05 NHL season was wiped out thanks to the lockout. Unfortunately, this resulted in layoffs across the industry. Among the layoffs was the webmaster at THN. Dobbs, not wanting to lose that precious gig, had continued writing fantasy hockey articles every week, not missing one. During a lockout! Dobbs found ways to keep it going, focusing on the AHL and other leagues, any players with fantasy relevance still playing hockey somewhere. But the key was to continue being consistent and keep that foot in the door.
When the webmaster was laid off, Dobber had to submit his articles to one of The Hockey News columnists (Adam Proteau). When the lockout ended, Dobbs immediately put together the Top 300 Rankings. The problem was, the columnist/interim web guy didn't know how to post them. He was a columnist, so he could post articles but wasn't shown how to post spreadsheets. So the solution Dobbs came up with was to use the free webpage that his Internet Provider gave him, and post the rankings there. Then he would link to that page at the end of each article. This led to readers to the web page in surprising numbers. Dobbs then added his own thoughts on fantasy hockey and called them his "Ramblings".
Readers flocked to the page. Visits were exploding.
So Dobbs decided to buy a domain and make the site a little more real. The obvious domain names were already taken so he decided to incorporate his nickname and go with DobberHockey.com. And so it began.
Quick growth
DobberHockey grew quickly, with Dobber selling a Playoff Draft List in 2006, followed by the Fantasy Guide that September and the Midseason Guide in January of 2007. That summer he added the Fantasy Prospects Report to provide a rundown of all prospects from a fantasy standpoint. In the spring he launched DobberBaseball.com and he also launched the fantasy hockey forum. Sales and website growth were so strong that Dobber and his wife decided that he should try it full time and give it six months. In November of 2007 he quit his office job. He's never looked back.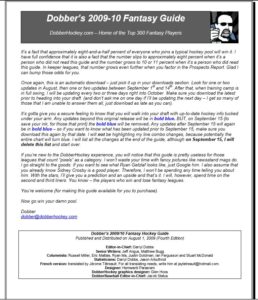 In late 2008, Jason Arbuthnot's Frozen Pool (now called Frozen Tools and developed by Eric Daoust) became a part of DobberHockey. And so DobberHockey became the first website to put together and present actual real-time line combinations from NHL games, as well as make other reporting tools available for fantasy owners. A year later, a couple of other websites copied the idea and format. But you know what they say: "Imitation is the sincerest form of flattery." Dobber and Daoust are constantly putting their heads together to add more stats, features and reports even to this day.
In 2011, Dobber acquired the rights to Goalie Post, a website that launched in 2005 as a destination that provides starting goalie information, and that Sportsnet uses for their feeds. Goalie Post was the first, despite what other sites may say (WayBack Machine has recorded a snapshot from November of 2006 and we challenge any other site to find a snapshot of their own site from earlier).
In January of 2012, DobberProspects was launched. A website that provided hockey prospect information from a fantasy standpoint was needed, and Dobber filled that need by putting together a great staff of full coverage by team.
In 2016 Dobber Beta-launched Dobbernomics, a site created to be a free game that combines the rising and falling of player value in monetary form, with the rising and falling of that player's fantasy value based on actual NHL game results and real-world ownership of that player. Participants fill their roster under a salary cap, with the goal being two-fold: 1. Get the most fantasy points at the end of the term and 2. Build the highest franchise monetary value. A player's value will rise and fall based on the percentage of owners who have that player on their roster.
In 2017, Dobber acquired the rights to long-time partner Fantasy Hockey Geek, a website that custom designs player rankings and analysis for all the different individual pool settings. It was a match made in heaven, working with historical data and combining that with Dobber's twice-annual player projections.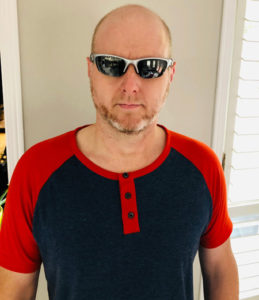 About the Founder
Darryl "Dobber" Dobbs resides in Pickering, Ontario with his wife and two young daughters. His work in the fantasy hockey industry is extensive, including:
– Launched DobberHockey in 2005, DobberProspects in 2012, took over Goalie Post in 2011 (Goalie Post launched in 2005), launched Dobbernomics in 2016, and took over Fantasy Hockey Geek in 2017…(the latter while undergoing treatment and a stem-cell transplant that year to fight his battle against cancer (press release here))
– Freelanced for The Hockey News with over 900 online columns, over two dozen magazine columns (including the annual Ultimate Pool Guide). (2002-2014)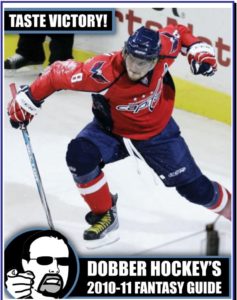 – A writer for The Sports Forecaster's annual hockey primer (2004-2014)
– Contributed to The Fourth Period as their fantasy hockey specialist (2004-2010), including contributions to their inaugural magazine.
– Posted fantasy hockey content for Pool Expert and FSN.ca. Published in Chill Magazine, USA Today's hockey annual, the Kitchener Record's playoff primer and many more.
– Fantasy hockey columnist for Yahoo! Puck Daddy (2009-2016)
– Fantasy hockey content provider for Sportsnet.ca (2015-2020)
– Many radio and podcast appearances, including a weekly show with Sirius, XM and a weekly show with AM640 Toronto
– Has put together preseason NHL player projections annually since 1991, has posted monthly keeper league player rankings since 2002.
Dobber Sports Personnel
Darryl Dobbs – Founder, Dobber Sports Inc. @DobberHockey 
Mario Prata – Manager, Special Projects and Marketing, Dobber Sports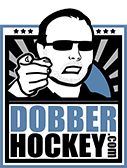 Eric Daoust – Web Application Development Manager @FrozenTools
Ian Gooding – Managing Editor, DobberHockey
Riasat Al Jamil – Lead Programmer and Web Designer
Michael Clifford – Associate Editor, DobberHockey
Alex MacLean – Associate Editor, DobberHockey
Michael Amato – Manager, Goalie Post
David Hall – Managing Editor, DobberProspects
Pat Quinn – Associate Editor, DobberProspects
Nick Richard – Associate Editor, DobberProspects
Steve Lorini – Manager, Fantasy Hockey Geek
Glen Hoos – Graphics Designer
Join the legions of fantasy winners from around the world. Visit our shop now!