Fantasy Impact: Isles Sign KHL Star Jan Kovar
Dobber
2018-07-09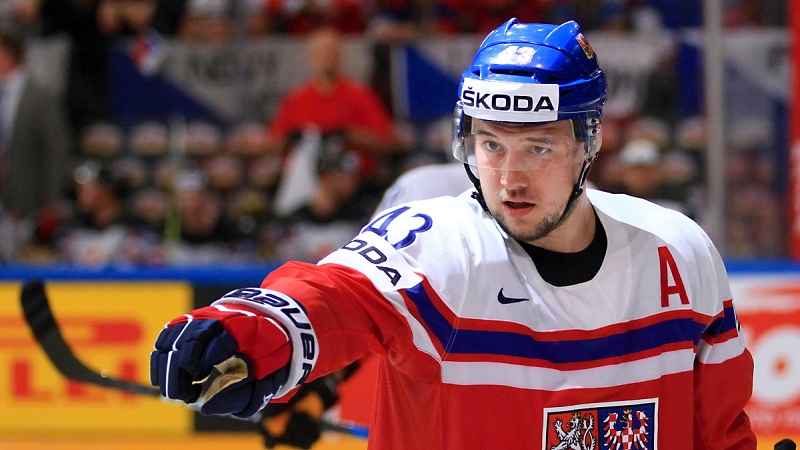 The New York Islanders have signed center Jan Kovar to a one-year deal worth $2 million.
The Isles get: a 28-year-old with talent and upside, but who is a complementary player that requires solid linemates to put up the numbers.
Jan Kovar's a good C, but his production could be a bit deceptive, cause he played along Sergei Mozyakin and Danis Zaripov, two great wingers, one of the best in KHL history. That line had a great chemistry. A year ago Zaripov left and Kovar saw a decline in his production https://t.co/jo3pyZY3Hc

— Igor Eronko (@IgorEronko) July 9, 2018
Eronko speaks the truth here. After seasons of 68 points in 54 games, 68 in 60, 52 in 58 and 63 in 59 (totals 251 in 231 for a 1.09 points-per-game average), he managed just 35 in 54 last year in what is probably the very prime of an athlete's career – the age of 27. He was outscored by Matt Ellison 45 points to 35. Ellison, 34, once had 12 points in 26 games for the Blackhawks about a decade ago. All the same, this is a low-risk and high-reward venture. If, for example, the Isles look to maintain some stability by keeping Mathew Barzal with Andrew Ladd and Jordan Eberle, then Kovar would get a shot on the Anders Lee – Josh Bailey line. In which case he gets the "complementary players" that he needs (as stated above).
Fantasy Players Impacted: The above scenario is how I see this playing out through exhibition and perhaps five or six games into the season. By this point we will know if it's working or not. If it works – great, you got yourself a potential 55-plus points guy. If it doesn't work, the Isles will Shipachyov his ass back to the KHL. Your classic boom-or-bust scenario.
If this does work, the Isles would be employing a trick that they've used effectively in the past. They take a one-dimensional lesser player and hide him alongside two stars, who in turn pull him up along with them. You saw this with pigeonholed AHLers Matt Moulson and PA Parenteau. And it would then have the domino effect of helping Eberle maintain his nice production as well as help take at least some of the heat off Barzal. If it doesn't work, well, then you're back to Brock Nelson as your second-line center or possibly Anthony Beauvillier shifts back there long before he is ready.
But when the top free agent centers are Matt Stajan and Antoine Vermette…you have to roll the dice like this.
For what it's worth, I put this "Kovar experiment" at best 10% for probability of success. Sergei Mozyakin is/was an unbelievable player who turned his linemates into stars.
Fantasy Players this helps, in order:
1. Kovar
2. Eberle
Fantasy Players this hurts, in order:
1. Lee
2. Bailey