Eastern Edge: Using the remaining schedule to your advantage
Brennan Des
2020-02-18
In this week's Eastern Edge, we'll focus on fantasy playoff schedules. I created a few tables to help you visualize your fantasy lineup over the next few weeks. In addition, I tried to share some advice on who to target and who to drop as you prepare for your championship run.
In this first table, I've done a weekly breakdown of each Eastern team's remaining schedule. From what I've heard, most fantasy leagues end before the final week of the NHL's regular season (March 30th to April 5th), so I didn't include that week in the table. In case you were interested, the Rangers, Islanders and Capitals play four games during that week, while the rest of the Conference plays three.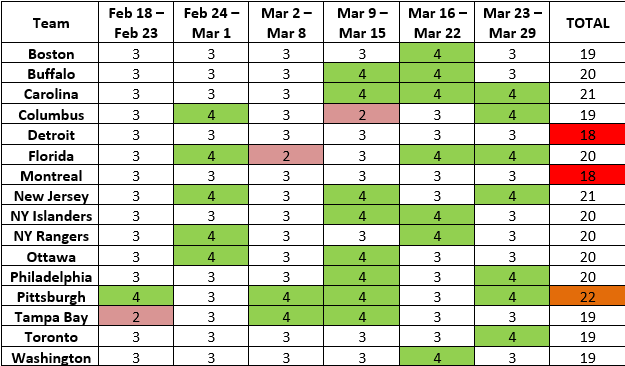 In this second table, I've highlighted off-days over the next few weeks. 'Off-days' are days when most teams aren't playing. In most fantasy formats, you can only start a certain number of players each day, meaning some players have to stay on your bench. By targeting teams that play on off-days, you can maximize your starts and avoid having to bench active players on days with heavier schedules.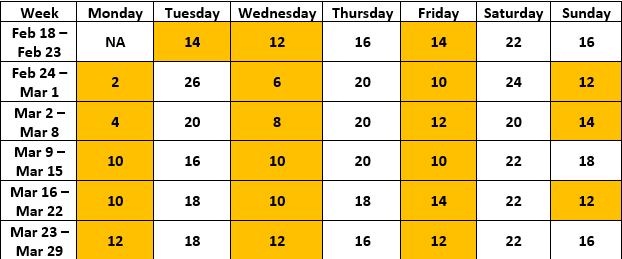 In this third table, I've broken down each Eastern team's remaining schedule based on the off-days we identified in Table 2.