Free 2020-21 NHL Box Pools
Dobber
2020-12-15
Free hockey pool player boxes, for those who would like to run simple pools at the office…
Every year in April (for the NHL playoffs) and to kick off September (for the regular season) I group players into comparable boxes and post them online for people to enjoy for free. Whether it's for the office or just with a bunch of friends, sometimes you just want something simple. 'LIKE' my other Facebook page called Fantasy Hockey Box Pools and you'll get a reminder in your newsfeed each time these box pools are ready.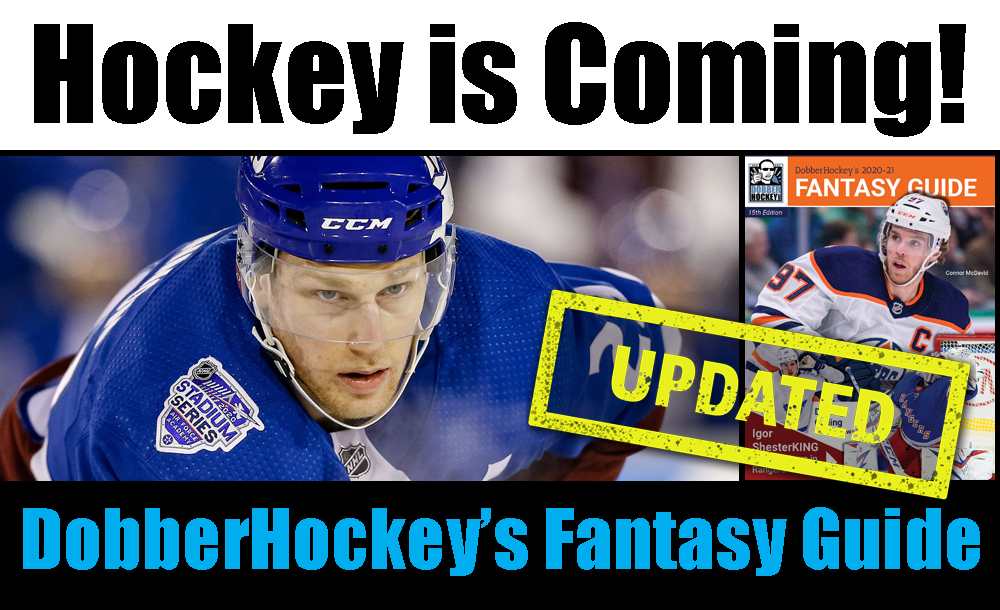 This file is not a program. It is a spreadsheet. There are no buttons to click. This is only the simple box pool set up for your convenience, ready to print for you and your friends and colleagues. Here is the link: Box Pool (three types – click here) (spreadsheet with three tabs – "Full", "Medium" and "Basic" – use the one that best suits your needs)
Remember – these are spreadsheets meant for printing. They are not a pool tracker or a program of any kind. You'll need Excel to open, or Google Docs will open it as well. And of course if you are in something a little more challenging you can support the site by buying the 15th annual DobberHockey Fantasy Guide right here.
These simple pool formats are a great way to bring the casual hockey fan into our wonderful (demented?) world! Let's introduce our 'real world' friends to fantasy hockey. Great fun regardless if you're a hardcore fantasy puck junky or merely one of the lesser puck junkies who dabble in hockey talk occasionally.