Top 200 Fantasy Prospect Forwards – December 2020
Dobber
2020-12-15
Here are the Top 200 prospect forwards to own in your points-only keeper leagues – December edition!
Not much movement this month because there wasn't a lot of action on the ice. Just a few tweaks due to leagues in Europe and WJC decisions, a few of which happened to players outside of the Top 200…
Support the free website! Pick up the 15th annual Fantasy Hockey Guide now!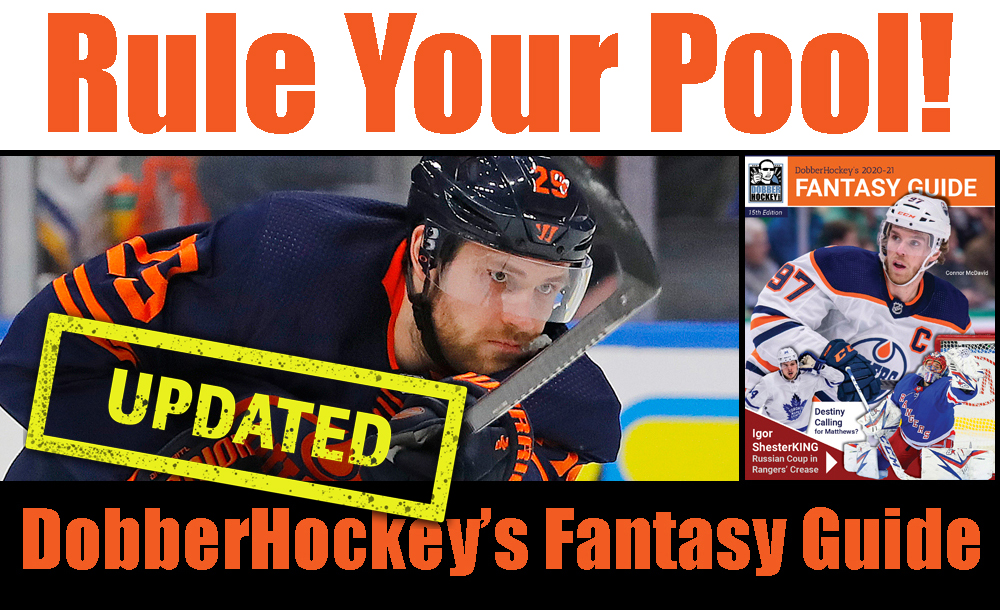 o=offensive player, t=two-way player, p=power forward, os=offensive but small
Be sure to check back in tomorrow for the Top 50 Fantasy Prospect Defensemen list
Click a player name to be taken to his DobberProspects scouting profile and get the lowdown on your guy!