Top 200 Cap League Skater Rankings – September 2021
Alexander MacLean
2021-09-25
In this month's cap league skater rankings, the 2020 draft class continues to dominate the top-10 with their remaining term at a bargain price. New contracts to Anthony DeAngelo (although still a risky option), Eeli Tolvanen, Nolan Patrick, and Kailer Yamamoto, sees them as the biggest risers. Also re-signed to a fair contract was Rasmus Dahlin, but it did drop him down the rankings from the last list as he came in a bit above projected. An offer sheet for Jesperi Kotkaniemi and a formula correction on Justin Holl dropped them down the list.
DobberHockey's 16th annual Fantasy Hockey Guide is out now, fully updated and ready for download. Pick it up here!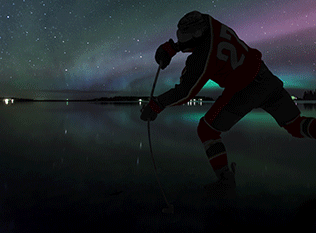 There remain a few high-profile RFAs, including Brady Tkachuk, and a pair of Canucks. It sounds as though all three may end up around the three-to-five-year range, which would likely put them closer to Dahlin's number than to Kirill Kaprizov's.
One name that may climb a lot higher by the time the next edition comes out in November is Arthur Kaliyev. The Kings' winger is brimming with offensive potential on a team that is lacking an elite trigger-man on the power play. He has NHL size, and his offensive instincts are already above-average for the show. He should make the team this fall, so this is your last warning on the buy-low window.
Standard pre-rankings note:
This isn't meant to be a be-all and end-all rating system for you to use without thinking and just trade your players for anyone above them on the list that you can find, but used with some foresight for managing salaries, I'm hoping that the list can help you mine value in trades, and at the draft table.
The assumed league setup is for points-only leagues, with a salary allotment of approximately $73 million per team (10% of the NHL's $81.5 million being allocated for goalies), for 12 forwards and six defencemen per roster, amongst a range from eight to 14 teams (completely covered by the top 200 list). Cap hit is used for the player cost, so if your league uses salary or AAV, please account for that, as it can greatly change the impact of rookies. The rankings are set up so as to provide the most value in the current season, while providing some value in future years, based on modeling for predicted salary increases and production growth.
For those of you with variations from this setup, whether in terms of number of teams, salary space, roster positions, or scoring categories, you can make your own personal tweaks to move players up or down as necessary. This list is made to be a baseline guide for player evaluation, and to promote discussion and understanding of how to optimize rosters in a cap league s