Cap League Goalie Rankings – September 2021
Alexander MacLean
2021-09-26
Here are the top 62 goalies to own in your salary cap league – September 26th, 2021 edition.
The September version is out just in time for your fantasy drafts this year, so who might it be worth focusing on. Well, this is the last year of bargain contracts for Jack Campbell, Vitek Vanecek, and Cal Petersen, while Pavel Francouz could join that list as well is he shows he's back to full health – for now, missing all of last season is really holding down his ranking.
* * * DobberHockey's 16th annual Fantasy Hockey Guide is out now, fully updated and ready for download. Pick it up here! * * *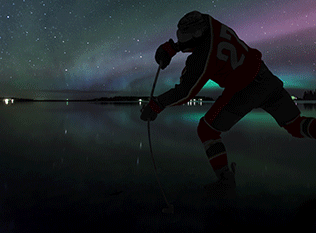 As always, the volume starts are sprinkled in after that, with Vasilevskiy as the pricy, but nonetheless the highest-quality fantasy option. Robin Lehner, Alex Nedeljkovic, and Josef Korenar were the biggest risers, all due to trades. Lehner lost his biggest competition for the crease, so he adds volume to an incredible win rate and ratio set. The other two will be volume starters on bad teams. Both have a bit of upside, but be wary of some tough games along the way.
Kevin Lankinen almost swapped places with Lehner after Marc-Andre Fleury was traded to Chicago. Lankinen won't see nearly the volume of last season, but he is still on a bargain contract and the team in front of him should improve over last season's record (though that is in part due to Fleury). The other goalie that dropped like a stone in the rankings was Jake Oettinger, who went from likely losing his competition (Anton Khudobin) in the expansion draft, to having two NHL goalies in front of him (or three if Bishop is healthy). Oettinger is still the highest upside option that Dallas has, but he is not likely to see many starts this season, which really depresses his value.
Standard pre-rankings note:
This isn't meant to be a be-all and end-all rating system for you to use without thinking and just trade your players for anyone above them on the list that you can find, but used with some foresight for managing salaries, I'm hoping that the list can help you mine value in trades, and at the draft table.
Cap hit is used for the player cost, so if your league uses salary or AAV, please account for that, as it can greatly change the impact of rookies. The rankings are set up so as to provide the most value in the current season, while providing some value in future years, based on modeling for predicted salary increases and production growth.
The stats used for the goaltenders attempt to balance both ratio stats as well as volume. For th