Top 100 Keeper League Goaltenders
Dobber
2022-08-25
Here are the Top 100 goalies to own in your points-only dynasty league – August edition!
But first, out now – the 17th annual Fantasy Guide and Draft List! Already updated more than a dozen times, you can download it here.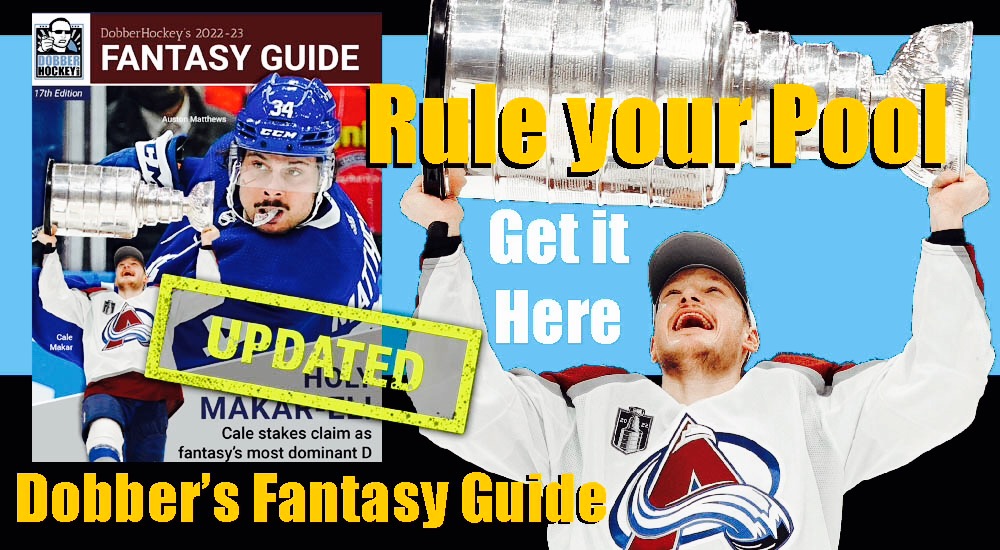 Below, I am not presenting the full Top 100. Because, now launched – the beta version of the ALL NEW Goalie Post has the full list over there! Optimized for mobile, an app coming soon, the NEW Goalie Post is slick and modern, with your beloved Goalie Grid providing starting goalies, free email notifications for the teams you wish, and new features added all the time.
Take a look at it here – and check out the full Top 100 list! (Rankings link is at the bottom or via the main menu). Go by Tiers, not by Rating.