NHL Central Scouting: The Europeans
Dobber Sports
2013-05-04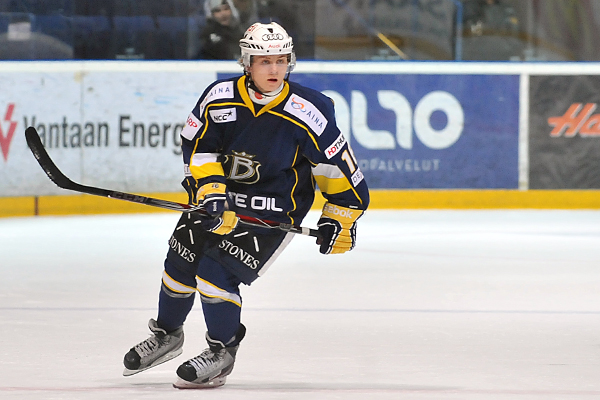 In last week's article, I looked at a handful of North American skaters who have seen their rankings fluctuate in NHL Central Scouting's final 2013 draft prospect rankings compared to their mid-season rank. This week we hop across the pond to look at three European skaters who may see a change in when their name is called at the draft in June.
Rising Prospects
Peter Cehlarik – LW Luea –  #28 (mid-season rank not ranked)
While I may be digging kind of deep in terms of fantasy relevance, but it is worth noting Peter Cehlarik went from being unranked to top 30 among European skaters. The Slovak winger is 6-2 and 192 pounds. He spent this past season moving up through Lulea's two junior leagues and eventually onto Lulea in the Swedish Elite League (SEL), the highest level of hockey in the country. There he posted three goals and three assists in eight games. He played well for Slovakia's U18 team in Sochi this past April, scoring twice and adding five assists in six games. Keep an eye to see which NHL team drafts him and how high he goes. A team that has done its homework could end up with a nice project on its hands. Chances are you won't be drafting him in fantasy drafts this season, but he could be worth a late pick down the road.
Victor Crus-Rydberg – C, Linkoping Jr. – #14 (mid-season 21)
Like Cehlarik, Rydberg spent the year in the Swedish system mostly playing for the under 20 team Linkoping where he had a point per game with 12 goals and 23 assists in 35 games. The 5-11 and 187 pound center had a one game stint with the senior SEL club. In November, International Scouting Services described him as a "sniper [with] heavy shot and [very good] speed. Sees ice well & solid on skates. Thinks game well." Despite rising in NHL Central Scouting's rankings, Crus-Rydberg has dropped out of ISS's top 30. While the name Crus-Rydberg is lengthy, it distinguishes him from 1800s Swedish writer Victor Rydberg. Much like Cehlarik, keep an eye on what team drafts him and stash his name in the back of your memory incase he develops into something more substantial.