New York Rangers Sign Benoit Pouliot
Dobber Sports
2013-07-06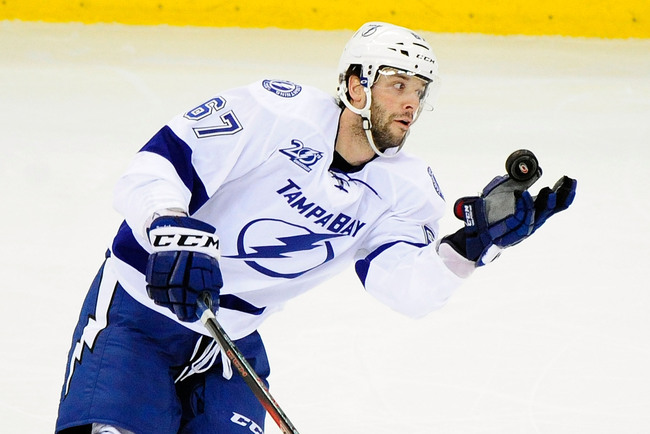 Fantasy Impact: The New York Rangers have signed free agent forward Benoit Pouliot to a one-year deal worth $1.3 million.
The Rangers get: a former fourth overall pick (2005) who has been slow to develop. The problem is, everyone and their mother knew that this guy would be slow to develop. Yet team after team loses patience with him (red flag). Not that Pouliot is on the road to stardom, but in the right development system and the proper patience he would be a 60-point, second-line player today. The Rangers giving him a shot reminds me of when they added Taylor Pyatt two years ago. Pyatt is an equally disappointing player in terms of career expectations, but at this point in his career the 31-year-old veteran is what he is – there are no surprises.
But in the case of Pouliot, he is still only 26 years old. He is a big man with talent that has improved over the years. Here is a breakdown of his points-per-game:
2012-13 – 0.59
2011-12 – 0.43
2010-11 – 0.38
If he can stay healthy, which has been an issue these past two seasons, and if he can earn the trust of Alain Vigneault, then there is some upside here.
Fantasy Players Impacted: While a fresh start usually makes things more promising for a player, and Pouliot is no different, the real impact here is on the depth. Another body up front hurts the chances of a prospect making the jump. See the below note on the prospects.
Potential line combos:
Chris Kreider – Derek Stepan – Rick Nash
Carl Hagelin – Derick Brassard – Ryan Callahan
Benoit Pouliot – Brad Richards –  Mats Zuccarello
Taylor Pyatt – Brian Boyle – Derek Dorsett
Darroll Powe – Dominic Moore – Arron Asham
(Moore was signed yesterday as well)
With five lines, you can see that prospects Marek Hrivik, J.T. Miller, Jesper Fast and Danny Kristo will have a hard time making the jump.
Don't forget though – both Callahan and Hagelin will miss the first month of the season recovering from their respective shoulder surgeries.
Fantasy Players this helps, in order:
None 
Fantasy Players this hurts, in order:
1. The four prospects listed above
2. Possibly Kreider