Bruins Fire Peter Chiarelli
Dobber
2015-04-15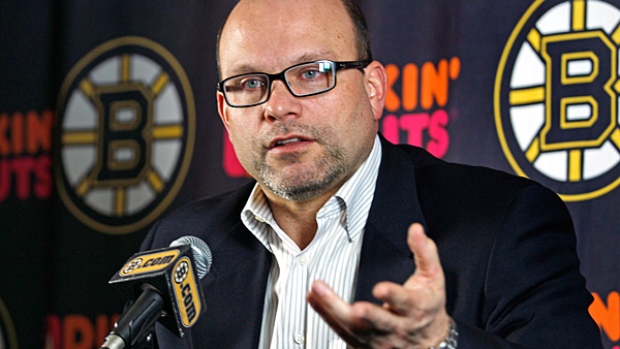 Fantasy Impact: The Boston Bruins have fired their general manager, Peter Chiarelli
The Bruins get: rid of a quality GM who put together a team quickly that competed for a Stanley Cup, winning it once and getting to the Final twice.
Chiarelli was the mastermind who traded away Phil Kessel and added Tyler Seguin and Dougie Hamilton via the draft picks he received. He also signed Zdeno Chara, which was a move that changed everything for the Bruins. For a team that was considered a Top 10 team for the last six years or so, it seems shortsighted to let him go after a failed season in which his team had enough points (96) to finish fifth or sixth in any other year. They were five wins shy of 46 – which was how many wins they had during their Cup-winning season. Five wins between a Cup and getting fired.
People point to Chiarelli's lack of foresight when it comes to the salary cap, and there is some merit to that. But his biggest mistake hasn't been mentioned by anyone, anywhere (that I've seen). And that is his loyalty. He had no business re-signing David Krejci, a player who as anyone who follows the game closely could clearly see is badly broken down. Signing him cost the Bruins the cap space needed to keep Johnny Boychuk.
To keep a Cup winner together is impossible, so decisions have to be made. Letting Jarome Iginla go was the right decision. So was trading Tyler Seguin. And of course he's going to lose that trade – he was moving out potentially a ton of salary so he had to bring back cheaper players.