Maple Leafs Sign Nikita Zaitsev
Dobber
2016-05-02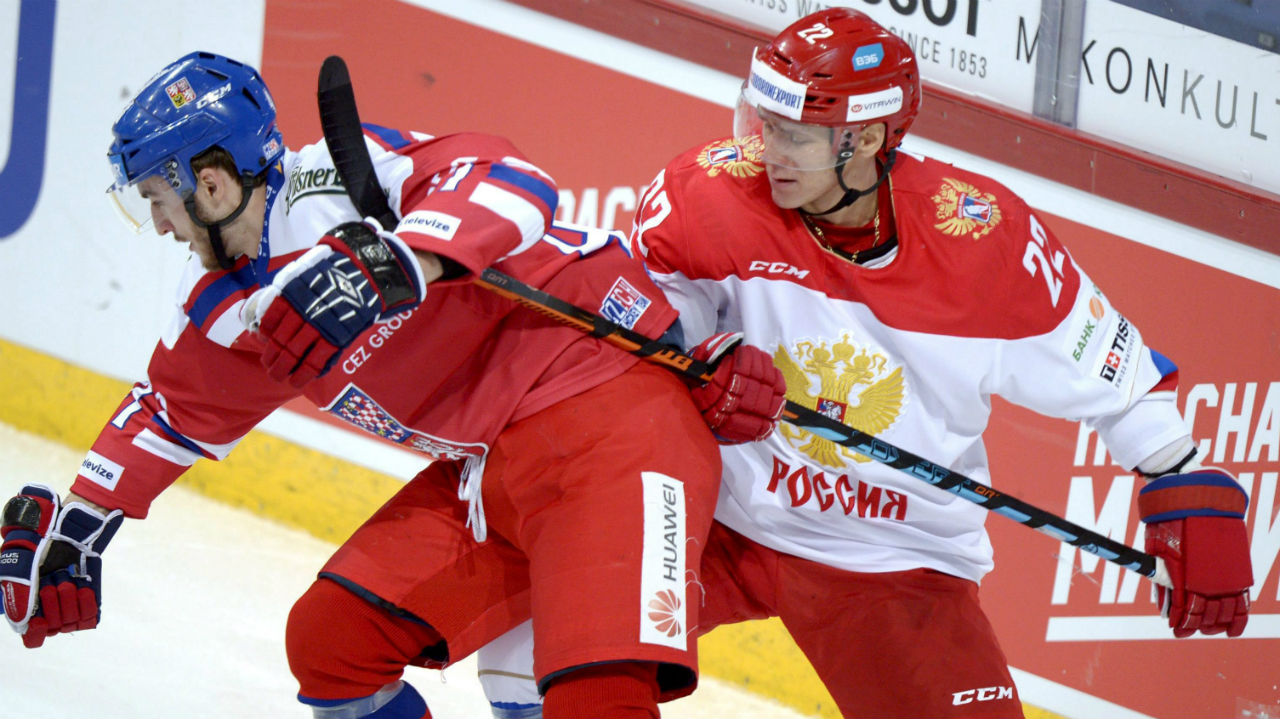 Fantasy Impact: Toronto Maple Leafs have signed KHL star defenseman Nikita Zaitsev to a one-year contract.
The Leafs get: a 24-year-old offensive defenseman who is a late bloomer. Never drafted, Zaitsev blossomed in the KHL in 2014-15 when he finished ninth among defensemen in scoring with 32 points in 57 games. He finished 15th this past season with 26 points in 46 games (this is actually ninth in terms of points-per-game average). Among the players who finished ahead of him – former NHLers Cam Barker and Philip Larsen (who recently signed with Vancouver). An alternate captain with CSKA Moscow, Zaitsev's teammates include Alexander Radulov, as well as former prospects (who never quite made the NHL) Jan Mursak, Geoff Platt, Dmitri Kugryshev, Kirill Petrov and Stephane Da Costa. Radulov, who led the KHL in points-per-game and was second in scoring, played no small roll in beefing up Zaitsev's output.
Here's a sample of Zaitsev's mobility:
It's an interesting roll of the dice because it's for one year – so Zaitsev will either make his mark and stay, or he'll Petri Kontiola his way back to the KHL. But it's interesting for another reason. With this signing, the Maple Leafs not only get an experienced mobile blueliner, but they also get to enter themselves into the Alexander Radulov sweepstakes. And really, until now, there were only two contenders – the KHL and the Colorado Avalanche. The KHL is always in the mix with Radulov because, let's face it, he has chosen the KHL each and every one of the nine previous times he made overtures of leaving for an NHL team. So never count out the KHL. The Avalanche are in the mix because Coach Patrick Roy was Radulov's coach in the QMJHL with the Quebec Remparts. And now the Leafs are there because his CSKA teammate for the last three years is on board.
Fantasy Players Impacted: Because of Zaitsev's playing style and likely role with the team, he'll push Jake Gardiner for power-play time and puck-moving situations. Right now the top quarterback is Morgan Rielly, and that's not going to change no matter who the Leafs bring in. But Gardiner's hold on being the secondary option when they need a puck-moving defenseman now becomes tenuous. Will Zaitsev push Gardiner to be better? Will Zaitsev just clearly be the better option? Either way, it's going to hurt Gardiner in the early going. How he reacts to this adversity will determine how quickly – and how much – he recovers. Gardiner will need to earn his job and to do that he will need to reach his potential.
The added body also puts another nail in Jared Cowen's coffin. Cowen could be on the way out this summer, through buyout or otherwise.
Fantasy Players this hurts, in order:
1. Gardiner
Fantasy Players this helps, in order:
1. Zaitsev
You can read our fantasy hockey prospects profile on Nikita Zaitsev by clicking here.