Fantasy Impact: Colorado Acquires Sven Andrighetto
Dobber
2017-03-01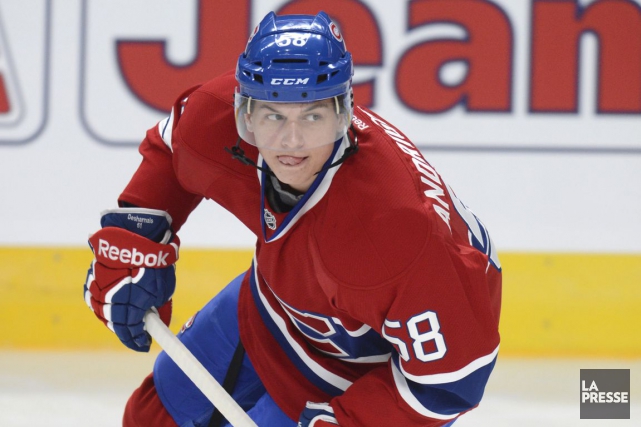 The Colorado Avalanche traded Andreas Martinsen to the Montreal Canadiens for winger Sven Andrighetto
The Canadiens get: size. More size! In the past day or two they have added a 200-pound shot-blocker in Jordie Benn, a 210-pound two way defenseman in Brandon Davidson, a veteran agitator in Steve Ott and a 230-pound checker in Dwight King. And now they add another checker in 220-pound winger Andreas Martinsen. If Montreal's problem was getting pushed around too much, it looks like they're addressing it!
The Avalanche gets: a small, skilled winger who can play on a scoring line. Sven Andrighetto can light it up in the AHL, but has yet to really show that at the NHL level. He's another Rocco Grimaldi bubble player – will he or won't he? Chemistry is key. If he lights it up playing with a talented centerman, then he has an NHL future. If not, then he doesn't.
Fantasy Players Impacted: Andrighetto wasn't succeeding in Montreal. So the fact that he gets another chance with a new team increases his odds of success from 0% to maybe 10%. He's worth sticking on your radar, but not worth picking up off the waiver wire.
As for the other players on Montreal and Colorado, this is really just shuffling the deck. No impact.
Fantasy Players this helps, in order:
1. Andrighetto
Fantasy Players this hurts, in order:
none