The Journey: Projecting 2020's Rookie NHL Goalies
Brayden Olafson
2020-02-29
2020 has been an exciting year for NHL rookies as a whole, but for goalies in particular, it's been quite thrilling. As we all know in fantasy hockey, drafting well is the name of the game, but when it comes to goalies the swing is typically bigger and with a lot more risk. As it's commonly noted in day-to-day scouting, goalies are voodoo. The notion, while fading, has also spilled over into the fantasy world, but in my opinion, that's more due to the fact that goalies simply don't get the same level of attention as skaters. Most years, by the time a goalie is in line to be selected or claimed on a fantasy lineup, we've already got so much more information in our pockets that I think the voodoo sentiment is total rubbish and we've got no excuse for not drafting goalies with more confidence and success than any other position.
Before I get rolling on some analysis of the today's goalies though, I want to reflect on a personal experience in this department, just to give you a sense of what motivated me to touch on this, and why it's so important to me in hindsight.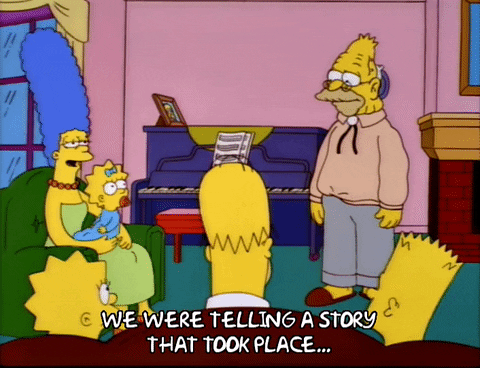 On a cool October night in Esterhazy, Saskatchewan, the Doaul Hockey League began its 27th annual entry draft. The league of savvy fantasy veterans allowed me to draft remotely as I was in the process of moving and was in a joint ownership situation with another owner who was able to liaise.
The five-round rookie draft began as you'd expect… McDavid, Eichel, Strome, Hanifin, Panarin, Marner and so on… We were able to steal Mat Barzal at 39th (the draft was also open to any player who hadn't previously been drafted into the 12-team league), but that's just one of those things we're able to look back on fondly. It wasn't until the 5th round that my partner advised me we were allowed to draft a goalie. For context, during our preparation, I had proposed selecting two specific goalies in the draft, but as a padawan to the league was advised that since there is so much risk with netminders, the 5th round would be the time that we could select ONE.
The time for us to make our final selection of the draft came at 51st overall, just after the 06ers nabbed Colin White. Our decision between the two goalies was still up in the air, and my partner Dale put the ball in my court. What I thought had been extensive preparation for my second draft in the league failed me as I gave in to the notion of the pick being a gamble, one way or the other. We chose Petr Mrazek. In the year that followed the pick looked like it might work out, but it wasn't until a couple years passed that we realized how bad of a decision we had made by not opting for future Vezina Trophy winner Andrei Vasilevskiy.
That decision, and the regret that it still brings me seems to be etched as a footnote of every fantasy draft I have participated in since. Most importantly, the point that I want to get across is that no matter how late the pick, or how insignificant the players might seem at the time, there is value in every selection you make, and they all deserve your full commitment and confidence… even if it is a bit of liquid confidence.
***
Eight rookie goalies have made what I would consider a significant step into the NHL this year, each fairly uniquely. The uniqueness of their rookie impacts makes it difficult to determine which netminder has the best future ahead of them. Because I don't want to make the same mistake twice, and I want everyone reading this to make the best decision they can, I think it's important to have a bit of a closer look at each player and consider what they bring to the table.

Judging by some of our line statistics, there are a couple of individuals who have clearly separated themselves as fantasy assets, or lack thereof, thus far. Those results do require some context though, so let's get into it.
23, Mackenzie Blackwood | New Jersey Devils 
Blackwood has clearly taken the upper-hand in New Jersey, but with the team having more questions than answers these days, everything could be in flux. The 24-year-old has proven to be robust and reliable with a moderate workload, though, and that's more than what his competition can say.
Probability of becoming a 1A: 70%
Immediate outlook: B-
3-year outlook: B-
*
24, Thatcher Demko | Vancouver Canucks
The remainder of the NHL season will give us a much more detailed look at what Thatcher Demko has to offer as an NHL starting goaltender. With his current 1A hitting the LTIR, Demko will be entrusted with the Canucks' post-season bid. Markstrom is also a pending UFA, meaning that this audition will likely be the determining factor in whether or not the Canucks decide to run with Demko as their 1A next fall.
Probability of becoming a 1A: 80%
Immediate outlook: B+
3-year outlook: A-
*
23, Adin Hill | Arizona Coyotes
During his emergency recall, Adin Hill attested that he may have what it takes to earn a more permanent role in the NHL, but with Antti Raanta and Darcy Kuemper both under contract for another year, it seems unlikely that it will come as soon as he might like. At 23 years old, Hill has paid his dues in the AHL but hasn't been outstanding by most standards. His small NHL sample size makes it difficult to extrapolate a successful future.
Probability of becoming a 1A: 35%
Immediate outlook: D-
3-year outlook: C+
*
25, Marcus Hoberg | Ottawa Senators
Among the handful of potential heirs to Craig Anderson's less-than-desired job in Ottawa, 25-year-old Marcus Hoberg has emerged as the first to audition. With Filip Gustavsson also marinating in the AHL, competition is not far behind. Hoberg's priority has likely come as a result of a slight advantage in recency bias and the lower perceived risk with forcing him to guard the crease of a seriously mediocre NHL team.
Probability of becoming a 1A: 40%
Immediate outlook: C+
3-year outlook: C
*
25, Elvis Merzlikins | Columbus Blue Jackets
What began as a catastrophic debut in North America for Merzlikins has developed into a bit of a rollercoaster. An AHL stint, followed by an NHL call-to-action in which the 25-year-old quickly became the most dominating goaltender in the NHL made Merzlikins seem like the clear-cut number one rookie goaltender. Unfortunately, his improbable run of wins and shutouts was followed up by a seven-game losing streak, and now potentially an injury. With Merzlikins, it's easy to feel gunshy, but there've also been serious flashes of brilliance to keep us all interested.
Probability of becoming a 1A: 80%
Immediate outlook: B+
3-year outlook: A
*
23, Sam Montembeault | Florida Panthers 
The Sergei Bobrovsky experiment has proven to be less than desirable for the Florida Panthers in the first year. As such, the 23-year-old has been called upon to fill some of the gap in what the organization hopes will be a simple bump in the road. Unfortunately, his young NHL performance has been just as disappointing as Bobrovsky's and there isn't much to back it up. There's no lack of competition within the Panthers' system either, so it's unlikely that Montembeault will become any kind of a fixture in Sunrise.
Probability of becoming a 1A: 40%
Immediate outlook: D-
3-year outlook: C+
*
23, Ilya Samsonov | Washington Capitals
So much of the Russian's future depends on whether or not the Capitals are able to come to terms with their pending UFA 1A netminder Braden Holtby. Samsonov has been an outstanding stop-gap in Washington and could likely handle a more significant load already. It would be a shame to see him limited to 25 games again next year, but if his tandem comes in >$9 million, it will be difficult for the Caps to justify any more. A move from Washington would be his best immediate opportunity, but the odds of that are unclear.
Probability of becoming a 1A: 85%
Immediate outlook: B
3-year outlook: A-
*
24, Igor Shesterkin | New York Rangers
The three-way goaltending carousel that the New York Rangers' have deployed in the second half of the NHL season is anything but ordinary. Thankfully, to give us some clarity on the situation, prior to being injured, Igor Shesterkin was labeled the Rangers official starting goaltender by head coach David Quinn. Whether or not that statement remains true through the duration of Shesterkin's injury remains to be answered, and the team still needs to make a duo of their trio at some point.
Probability of becoming a 1A: 85%
Immediate outlook: A-
3-year outlook: A+
***
Now please, take my advice and don't overlook the goalies at your next draft. I'd love to hear about your draft flops to make myself feel a little better about mine – find me on Twitter @olaf1393.