Frozen Tools Forensics: Helping make fantasy decisions
Chris Kane
2020-03-13
This week I wanted to highlight a pair of Frozen Tools that help us look at what teams are doing and see if we can find a way to use it to make fantasy decisions.
This week: Frozen Tools: Using Team Performance to Find Player Adds
First off, we are going to take a look at the Team Stats tool. It, like most of the Frozen Tools, allows you to pull data from a varying time frame, but whereas most of the tools we have looked at so far pull player level data, this one pulls team performance. If we run the report for the last three weeks we get something that looks like this.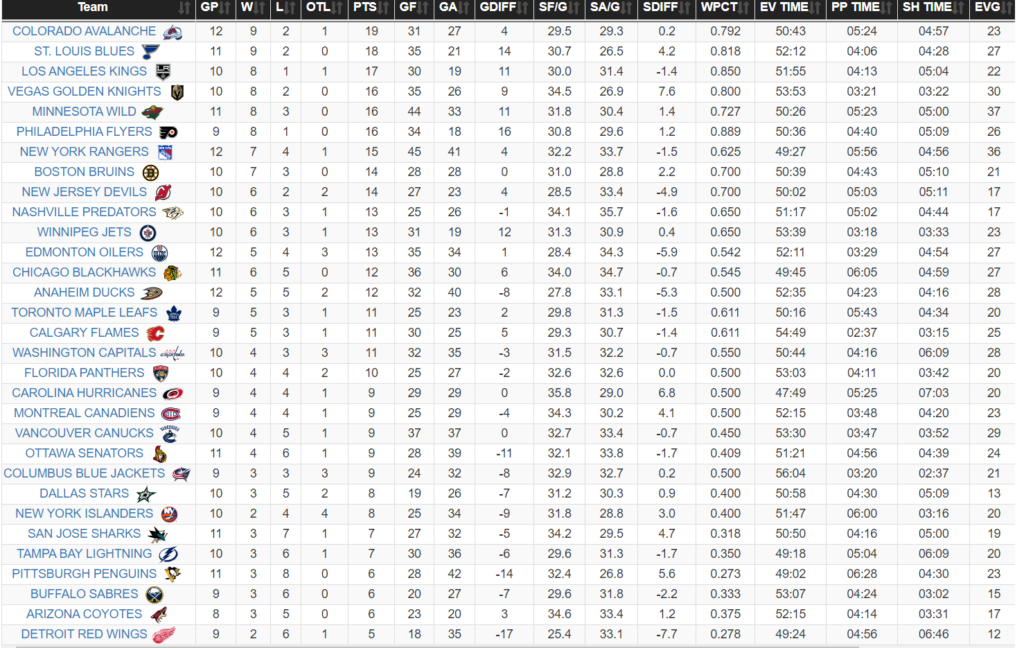 The default sort is by wins. This is a helpful frame to let us know which teams have been on the best run as of late. Especially when we are getting into playoff race time, this view can be helpful. It is also helpful to consider this view when considering goalies. Most leagues include goalie wins, and while we can certainly look at individual goalies, sometimes the context of the larger team performance can be helpful. For example, the Blues have won nine of their last 11 games for a winning percentage of almost 82 percent. That number is likely a bit over-inflated as an 82 percent winning streak is difficult to maintain for any long period of time. Jordan Binnington's current personal win streak then is going to also take a similar