Scott Cullen: Using Shot Metrics to Spot Player Up/Down Trends
Dobber Sports
2021-01-01
By Scott Cullen, special for DobberHockey – It is easy enough to look at past scoring rates for players and that can provide a reasonable idea about what a player might be able to produce in the future. But there is more information available to dig a little deeper and one of the ways to do that is to look at changes in shot and expected goal rates to see whether a player has been creating more or fewer opportunities and whether or not they are trending in the right direction.
Sometimes that manifests itself in goals and points but not always so those underlying numbers can provide deeper evidence of a player's results, evidence that may not always be reflected in goal or point totals for a single season. This is the foundation for using shots as a source for hockey analysis: they provide a larger sample of data which can lead to more sound analysis.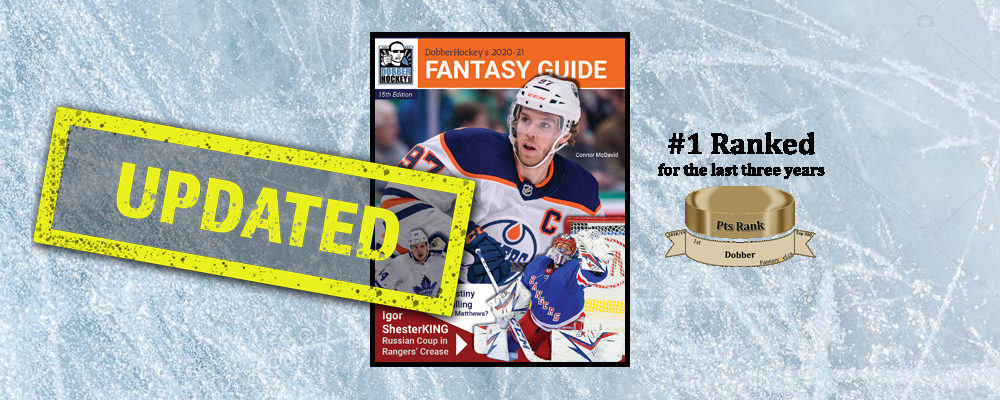 Let's take a look at some of the players whose shot rates changed last season. Some of those with the biggest increases compared to 2018-2019 were Nathan MacKinnon, Mika Zibanejad, Max Pacioretty, and Jakub Vrana; their improved production was obvious.
Some of these players may be a little less obvious but this underlying information could help your draft day decisions this year.
TRENDING UP
Oliver Bjorkstrand, RW, Columbus
While Bjorkstrand obviously improved his own production, scoring as many points in 49 games as he did in 77 games the season before, the on-ice metri