Dobber's Offseason Fantasy Grades 2020: Dallas Stars
Dobber
2021-01-03
Dobber's offseason fantasy hockey grades – Dallas Stars
For the last 17 years (12 with The Hockey News) Dobber has reviewed each team from a fantasy-hockey standpoint and graded them.
The 18th annual review will appear here on DobberHockey throughout the summer…er, winter. This is not a review of the likely performance on the ice or in the standings, but in the realm of fantasy hockey both for the season ahead as well as the foreseeable future. Offensively, will the team perform? Are there plenty of depth options worthy of owning in keeper leagues? What about over the next two or three years? These questions are what I take into consideration when looking at the depth chart and the player potential on that depth chart.
Enjoy!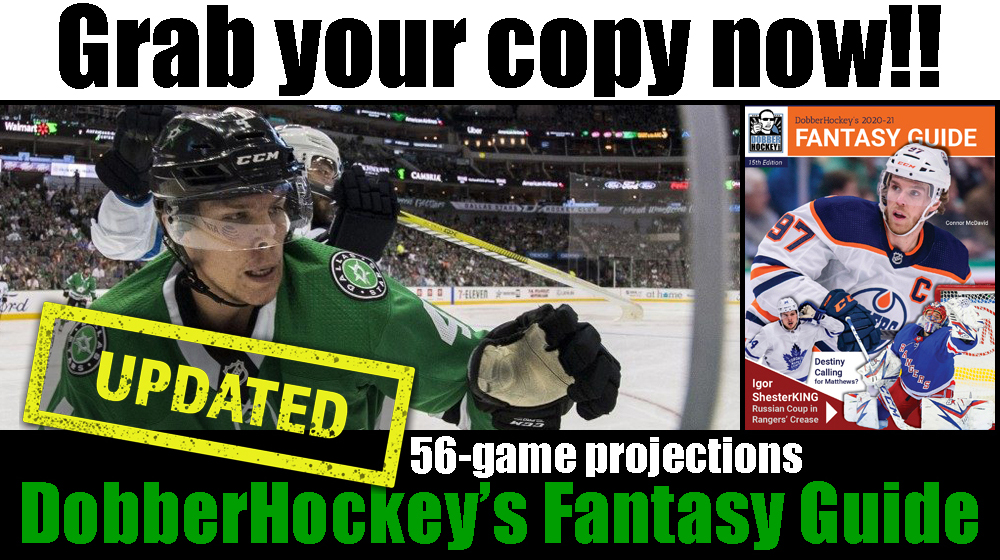 * * Pick up the 15th annual DobberHockey Fantasy Guide here – always updated * *
Gone – Corey Perry, Martin Hanzal (off the books), Mattias Janmark, Roman Polak
Incoming – Mark Pysyk
Impact of changes – There were changes?
After an impressive Cup run that was sprinkled with a bit of catching lightning-in-a-bottle, the Stars finally played to their potential. Goaltender Anton Khudobin performed like a veteran starter (something we expected him to become about six or seven years