Top 300 Keeper League Skaters – January 2021
Dobber
2021-01-03
Here are the Top 300 skaters to own in your points-only keeper league – January edition!
The season is finally here – and these are the final keeper league rankings before puck drop.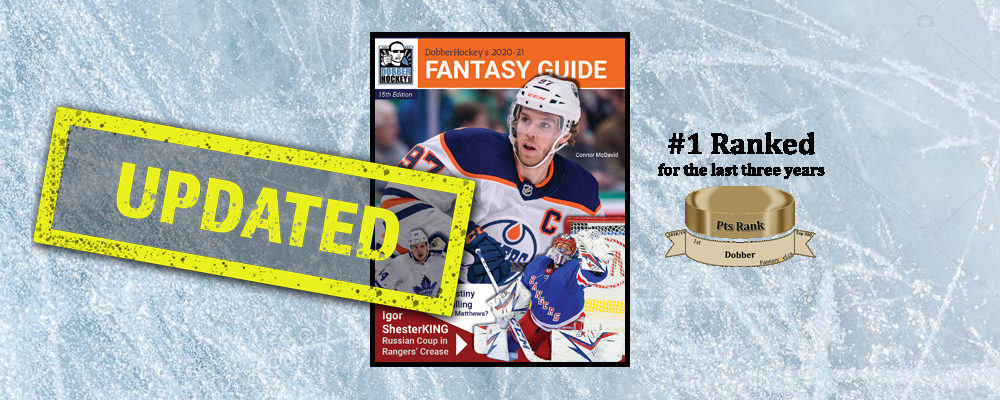 * * Pick up the 15th annual DobberHockey Fantasy Guide here – always updated * * 
As always, players within +/- 5.0 rating points of each other should be considered equal value and at this point become a matter of your team needs or personal preference.
Click any player name and check out our custom-made fantasy profile pages. Myself and hardcore fantasy owners poured our hearts into those pages to make it the most helpful in evaluating players for drafting or trading. Check them out and bookmark them!