Top 200 Fantasy Prospect Forwards – January 2021
Dobber
2021-01-09
Here are the Top 200 prospect forwards to own in your points-only keeper leagues – January edition!
It's 2021 already! Man, 2020 just flew by, didn't it?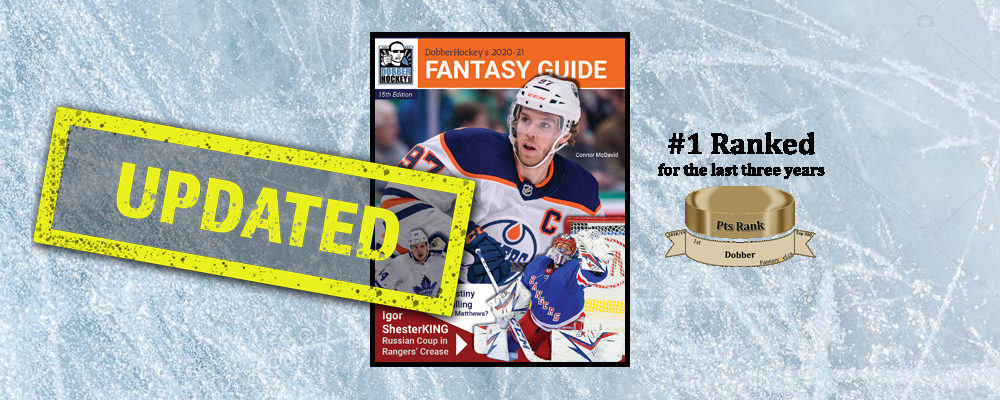 Thank you everyone for supporting this free website and picking up the 15th (15th!!) annual Fantasy Hockey Guide and Draft List. If you haven't picked it up already, you can do so here.
As always, prospects between +/-5.0 ratings points should be considered equal value and at that point become a matter of team needs or personal bias. If you need a player sooner at the cost of lower upside versus waiting a little longer for the better upside, etc.
Click any player name to be taken to his DobberProspects scouting profile for his upside, certainty and more.