Experts Panel: 2020-21 Season Predictions
Ian Gooding
2021-01-10
With the puck about to drop on the 2020-21 season, our writers weigh in on their predictions for both player and team awards and accomplishments.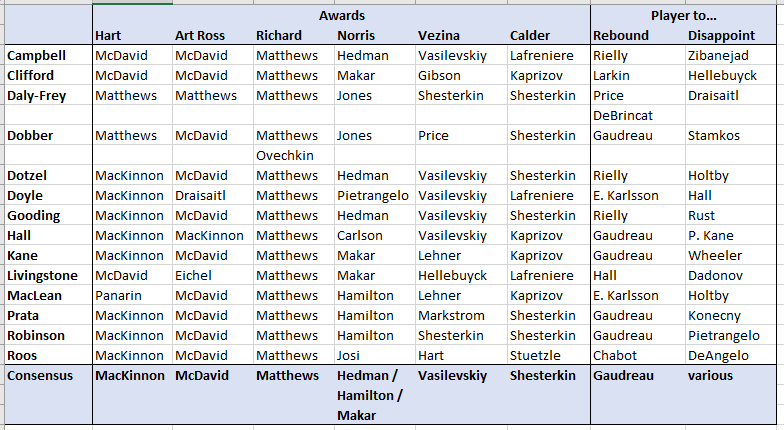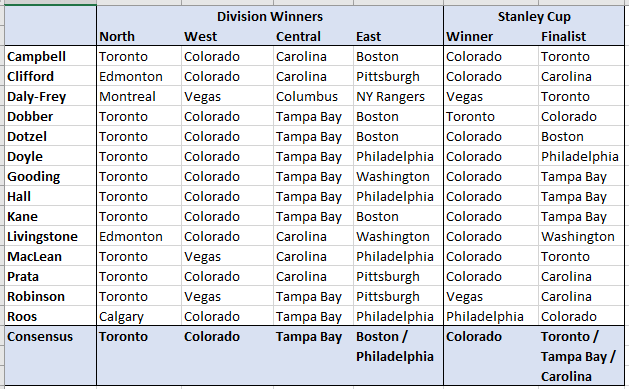 Brief observations:
The writers strongly favor Connor McDavid for the Art Ross and were practically unanimous in picking Auston Matthews for the Rocket Richard, yet Nathan MacKinnon is the consensus favorite for the Hart Trophy. Maybe the effect of McDavid having an elite scorer like Leon Draisaitl hurts McDavid's chances. Other individual awards are clearly not as cut and dry.
Perhaps the strongest division in the new alignment, the East shows the most possible winners. The Sabres, Devils, and Islanders are the only teams not chosen as potential winners of the new (temporary) eight-team division. At least one of the teams chosen by panelists will end up missing the playoffs. There are clear favorites in the other three divisions, though.
Colorado is the clear favorite to win the Stanley Cup, which seems to align with the