The Journey: Checking in on the 2018 Draft Class (#11-20)
Benjamin Gehrels
2021-12-11
Welcome back to The Journey, where we follow hockey prospects and their paths to the NHL, providing fantasy predictions and analysis along the way. This week, we'll continue our retrospective on the 2018 NHL entry draft providing updates on performance since the draft, future outlooks, and pick grades.
In case you missed it, check out Part One (picks #1-10), which contains an explanation of Breakout Threshold (BT) as well as the terminology borrowed from Hockey Prospecting: Star Producer, Average Producer, Developing, and Bust.
This week, we'll kick things off by looking at the ten middle-round picks of the 2018 draft.
11th (NYI) – Oliver Wahlstrom
26pts in 70GP (0.37 ppg)
Verdict: Developing
With just five points in 18 GP, Wahlstrom is not scoring at the level many expected after putting up a 40-point pace last year. But a look under the hood suggests he's actually progressing quite well. The first thing to note is his usage, which is indicated by the size, position, and colour of his circle in the graph below (from the Advanced Stats tab in his Frozen Tools profile, by the way):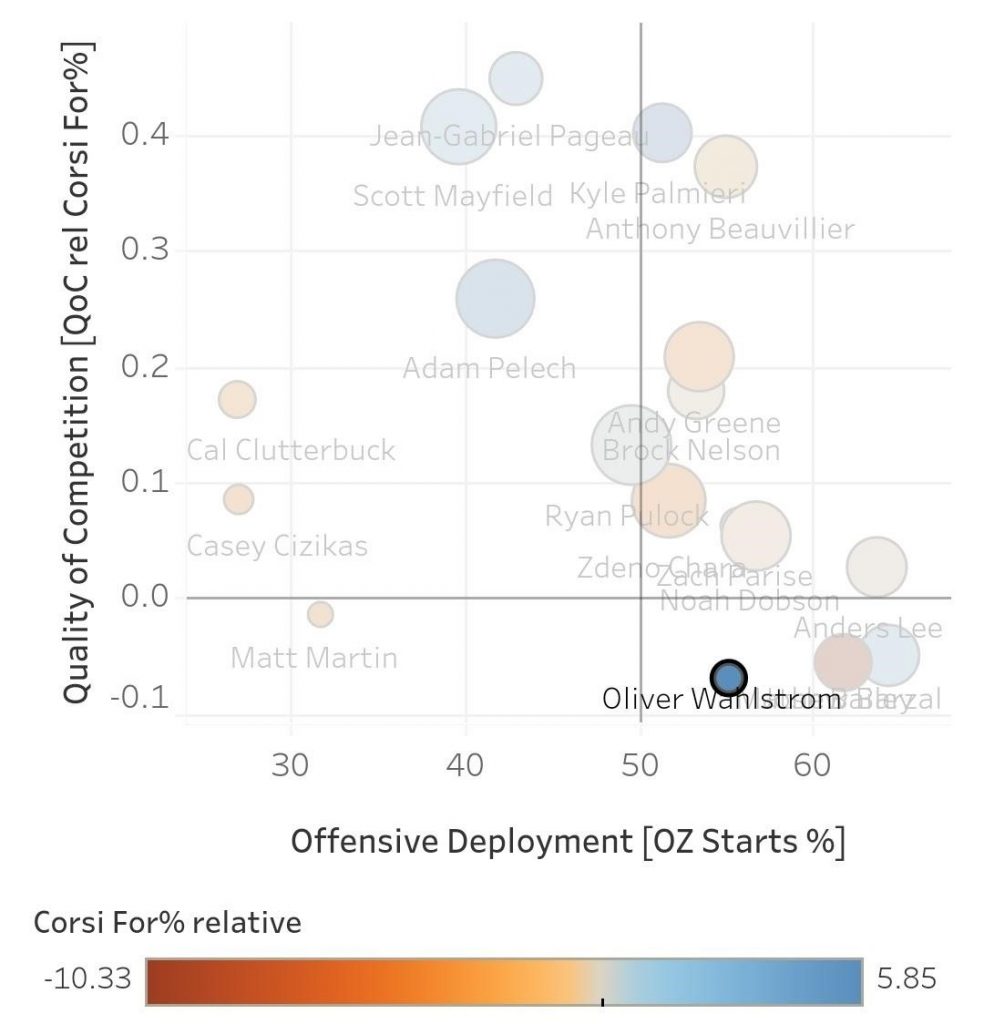 Wahlstrom is being extremely sheltered (bottom of the chart) and not being given meaningful playing time (tiny) but he's driving play very well (dark blue) when he is on the ice. That sug