Fantasy Take: Vegas Dumps Pacioretty, Carolina Offers Him A Rose
Michael Clifford
2022-07-13
The biggest shocker of Free Agent Frenzy had nothing to do with free agents, or at least not directly. It was the trade of Max Pacioretty and Dylan Coghlan to Carolina in exchange for future considerations. Those aren't typos, it was a straight cap dump:
Let's break this down.
What Carolina Gets
While Pacioretty has just one year left on his deal, with a $7M AAV, he is still a top-line scorer. He was injured for most of 2021-22 but still had 19 goals and 37 points in 39 games. In fact, he still finished fourth on the team in goals despite missing over half the campaign. Going back three seasons, he has 75 goals in 158 games, or nearly a 40-goal pace. That is… pretty good.
Aside from his superlative offensive play, he's still a good defensive winger. Not great by any means, but his impacts at both ends, from Evolving Hockey, look good-to-elite from 2019-22: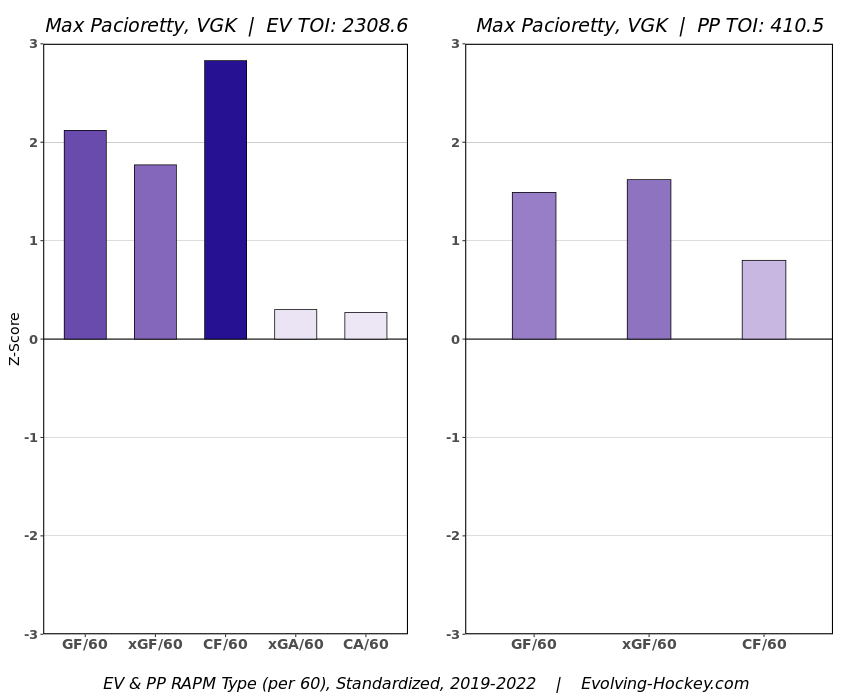 When he's healthy – and he did miss nearly 25% of his games during his Vegas tenure – Pacioretty is a t