The Journey: Insights from Frozen Tools Usage Charts – Part 2
Benjamin Gehrels
2022-11-26
Welcome back to The Journey, where we track the development of prospects as they excel in junior, make the NHL, and push towards stardom.
This week is the second part in a series gleaning insights about prospects and young players from the Frozen Tools Player Usage Charts, which can be found under the Advanced Stats section of every player's profile.
Read Part One if you haven't already for further context about how to read the charts.
Colorado
First up are Alex Newhook and the Avalanche. The speedy Newhook is currently on a lowly 27-point pace and has not yet blossomed into the second-line center many poolies hoped he would become this year with the departure of Nazem Kadri. In terms of CorsiFor% relative, a stat that measures a player's effectiveness in driving shot attempts relative to his teammates, Newhook (dark orange bubble in the middle) is the worst on the team along with the ageing Erik Johnson. That despite being sheltered from other team's best players.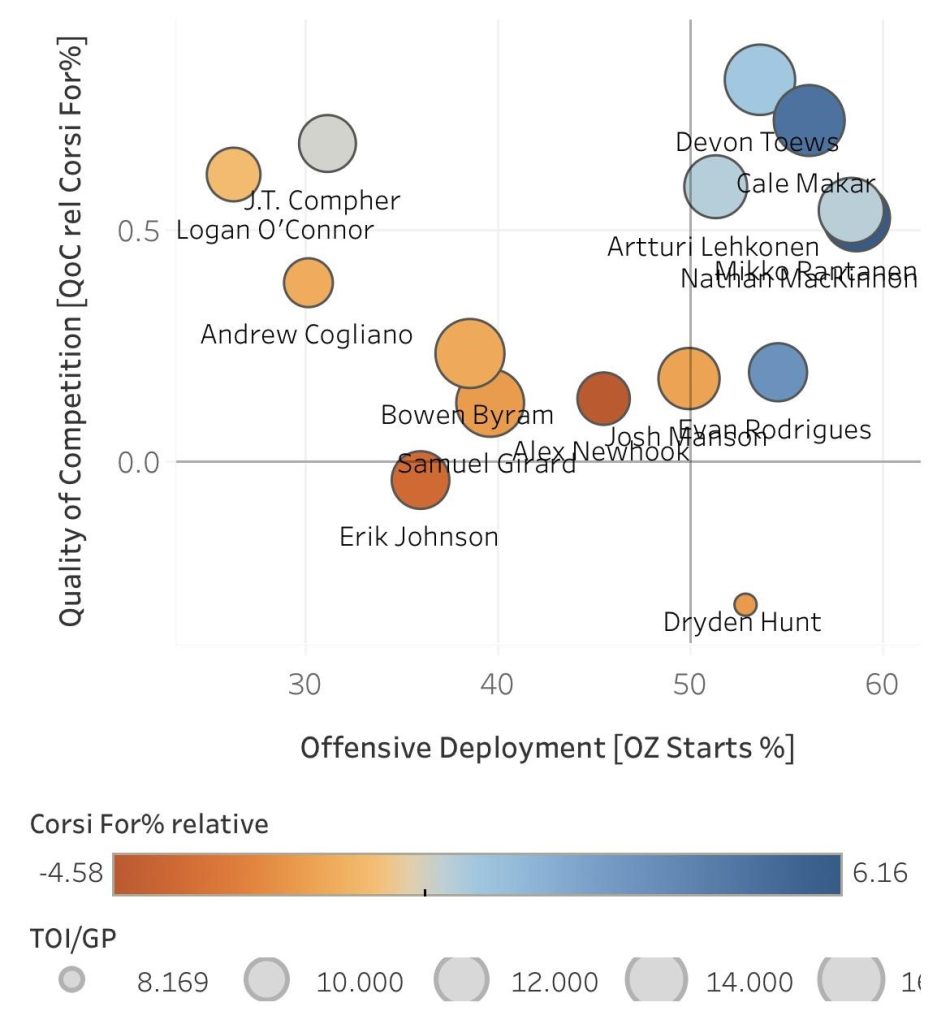 Newhook is still seeing time on the top power-play unit with Nathan MacKinnon and Cale Makar, which is promising, and he is still over a full season away from his Breakout Threshold, so expectations should be kept in check for the moment. But it is