Dobber's Offseason Fantasy Grades 2020: Arizona Coyotes
Dobber
2021-01-08
Dobber's offseason fantasy hockey grades – Arizona Coyotes
For the last 17 years (12 with The Hockey News) Dobber has reviewed each team from a fantasy-hockey standpoint and graded them.
The 18th annual review will appear here on DobberHockey throughout the summer…er, winter. This is not a review of the likely performance on the ice or in the standings, but in the realm of fantasy hockey both for the season ahead as well as the foreseeable future. Offensively, will the team perform? Are there plenty of depth options worthy of owning in keeper leagues? What about over the next two or three years? These questions are what I take into consideration when looking at the depth chart and the player potential on that depth chart.
Enjoy!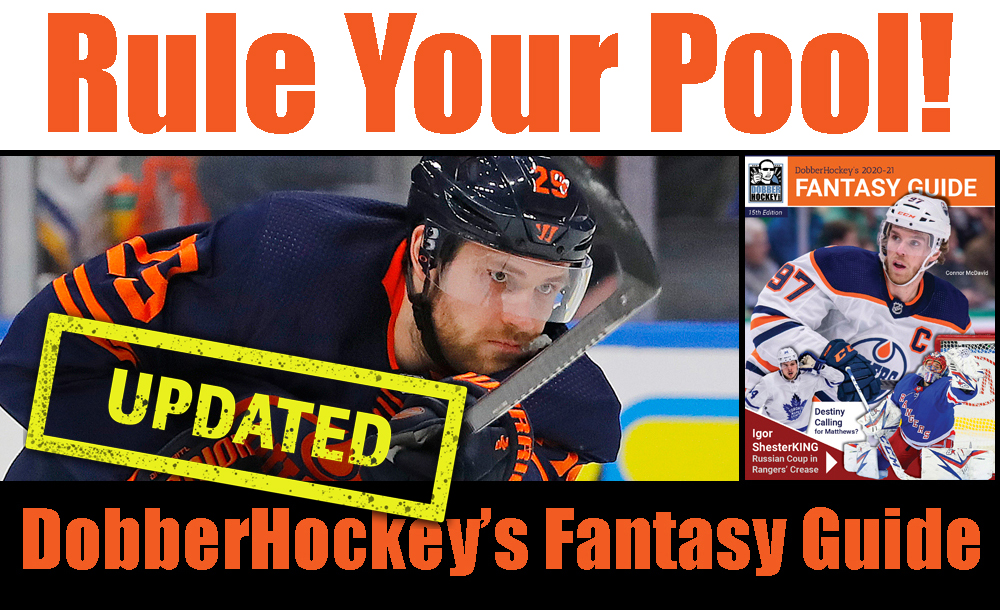 * * Pick up the 15th annual DobberHockey Fantasy Guide here – always updated * *
Gone – Derek Stepan, Carl Soderberg, Brad Richardson, Taylor Hall, Vinnie Hinostroza, Michael Grabner
Incoming – Derick Brassard, Drake Caggiula, Johan Larsson, Dryden Hunt, John Hayden, Tyler Pitlick, GM Bill Armstrong
Impact of changes – After going all-in last offseason and throughout the campaign, the Coyotes did an about-face this year. Unable to hold onto Hall, they changed things up and went back to focusing on their rebuild. Last year's attempt at going for it I guess was just putting the rebuild on pause and put some bums in the seats as they brought in big-name players. Now the rebuild resumes, and they have fewer assets – prospects and draft picks – to show for it.
Moving out those key bodies mean there is plenty of room for the youth. All six players 'gone' are forwards who were regulars in the lineup la