Experts Panel: Playoff Round 1 Predictions
Ian Gooding
2021-05-15
The Stanley Cup Playoffs are about to begin on what has been a unique season.
As is the case before the first round every season, the panel is weighing in with predictions for each of the eight playoff series, the Stanley Cup finalists and winner, and Conn Smythe Trophy winner.
* * * Pick up Dobber's Playoff Draft List Here – Immediate Download * * *
The panel's lifetime record is 106-66 when it comes to postseason predictions. Pit your skills and knowledge against Dobber, Gooding and the rest of us by joining the DobberHockey NHL Bracket Challenge here!
For matchups, the number shows the seeding within the division.
West
Colorado (1) vs. St. Louis (4)
Vegas (2) vs. Minnesota (3)
Central
Carolina (1) vs. Nashville (4)
Florida (2) vs. Tampa Bay (3)
North
Toronto (1) vs. Montreal (4)
Edmonton (2) vs. Winnipeg (3)
East
Pittsburgh (1) vs. NY Islanders (4)
Washington (2) vs. Boston (3)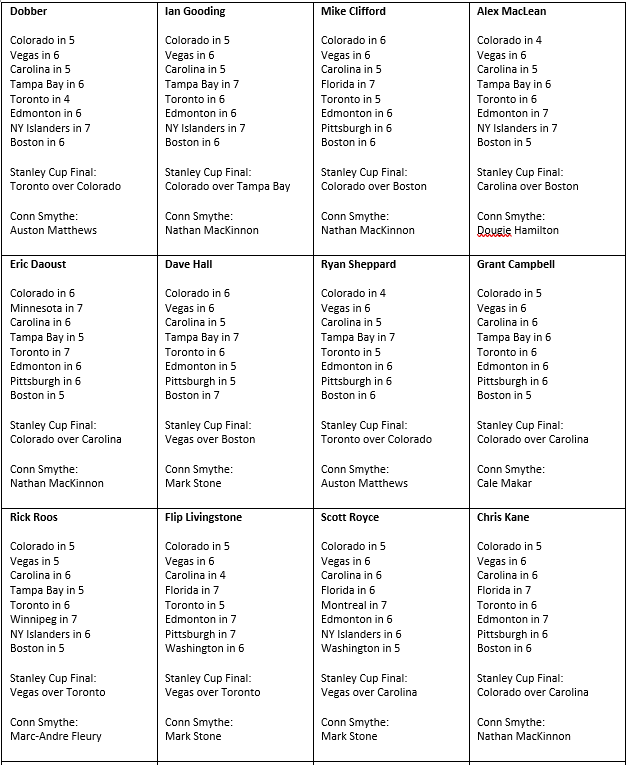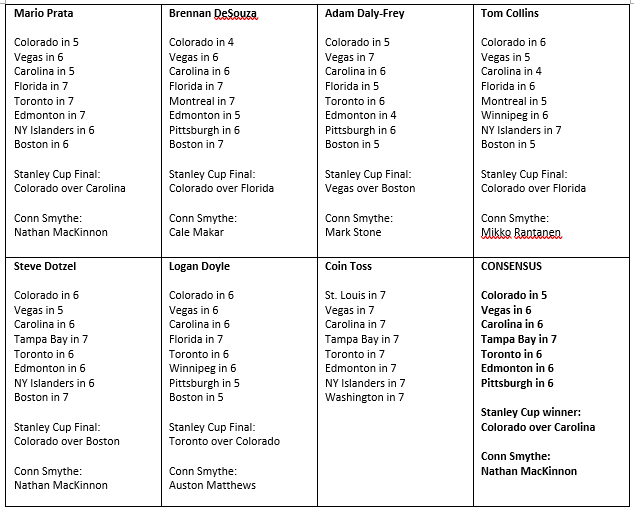 For the coin toss, heads was the higher-seeded team. I defaulted to seven games in each coin toss pick. The coin toss results aren't counted among the aggregate results – they are just there