Top 50 One-Year (Roto) Goalie Rankings
Michael Amato
2021-09-08
With fantasy hockey drafts quickly approaching, developing a plan on where to draft your goalies can give you a big advantage over your competition. You can target a couple of top tier goalies early on to really solidify that spot on your roster, but that's not necessarily always the best choice. Depending on your league categories, sometimes it's better to build other positions first and target goaltenders in the later rounds. There's often better value to be had with some goalies that fall down the board in your drafts.
DobberHockey's 16th annual Fantasy Hockey Guide is out now, fully updated and ready for download. Pick it up here!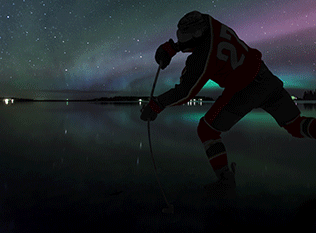 Let's take a look at the top 50 goalies for the 2021-22 season in non-keeper leagues.
Andrei Vasilevskiy – Tampa Bay Lightning
The best goalie on the best team. There's no debate about this one.
2. Connor Hellebuyck – Winnipeg Jets
I think you could argue the order of 2-4 all day, but Hellebuyck gets my vote because he'll play the most and Winnipeg's defense should be much improved.
3. Darcy Kuemper – Colorado Avalanche
Arguably the player who benefited the most this offseason by changing teams.
4. Robin Lehner – Vegas Golden Knights
The undisputed No. 1 in Vegas now.
5. Igor Shesterkin – New York Rangers
Great start to his NHL career and no one to challenge him for starts. Shesterkin led the league in high-danger save percentage last year.
6. Semyon Varlamov – New York Islanders
You could argue he should be ahead of Shesterkin, but splitting time with Sorokin drops him slightly.
7. Marc-Andre Fleury – Chicago Blackhawks
One of the only goalies at his age that can handle a heavy workload and Chicago got better this offseason.
8. Cam Talbot – Minnesota Wild
Talbot was tremendous last season and even better in the playoffs.
9. Juuse Saros – Nashville Predators
Saros proved he could play very well with heavy usage in 2021.
10. Ilya Sorokin – New York Islanders
I think he'll have to closer to a 50/50 split with Varlamov in 2021-22.
11. Tristan Jarry – Pittsburgh Penguins
Don't let his playoff struggles deter you. Jarry was very good in the regular season last year and should be again behind a great Pittsburgh squad.