Wild West: Training Camp Battles – Vancouver, Dallas, Chicago, Edmonton and Nashville
Grant Campbell
2021-09-27
The Twitter-verse has been awash in early line combinations and premature impressions during each team's first few days of training camp and preseason games.
* * * DobberHockey's 16th annual Fantasy Hockey Guide is out now, fully updated and ready for download. Pick it up here! * * *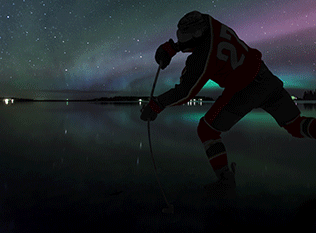 This week I wanted to look at some intriguing battles for the 13th forward, the 7th defender and/or the backup goalie for a few teams in the West. Teams will say that they will choose the best player to take into the regular season but unfortunately, other factors come into play, like the salary cap, trade value and/or waiver exemptions. It is becoming quite common for NHL teams to be more than comfortable having players in the AHL on one-way contracts.
Vancouver Canucks – 7th Defenceman (Brad Hunt/Olli Juolevi/Jack Rathbone)
The backline is fairly set with the Canucks this year and the last spot should come down to Brad Hunt, Olli Juolevi and Jack Rathbone. In a perfect world, if Rathbone was the better of the three (he is) he would be on the roster no question. Rathbone doesn't need to clear waivers whereas Hunt and Juolevi do to be sent to the AHL so it might complicate things.
For Hunt to make this team as a 33-year old undersized defender that isn't physical he will need to be pretty impressive in the pre-season to force the Canucks to put Juolevi on waivers. Even if Rathbone and Hunt have great pre-seasons and Juolevi struggles, I think from an asset management side of things that keeping Juolevi might be the prudent thing to do.
Most of us are aware that the Canucks took Juolevi with their 5th overall pick in 2016 ahead of Matthew Tkachuk and Canuck fans have rejoiced ever since. Juolevi has struggled and battled injuries to the point that at 23-years of age, his NHL career is not a certainty. If Rathbone plays 10-20 games in the AHL it isn't going to hurt his development at the age of 22 and should help him. If Juolevi is the odd man out, he should still be treated as a trade chip rather than be given away for free on waivers. Hunt played 12 games last season in Minnesota and was a healthy scratch most nights, so I don't think he is worth the price to lose Juolevi either. Although it could be argued that Juolevi's bag skate at training camp and negative comments from Travis Green isn't doing him any favours.
Dallas Stars – Starting/Backup Goalie (Anton Khudobin, Braden Holtby,