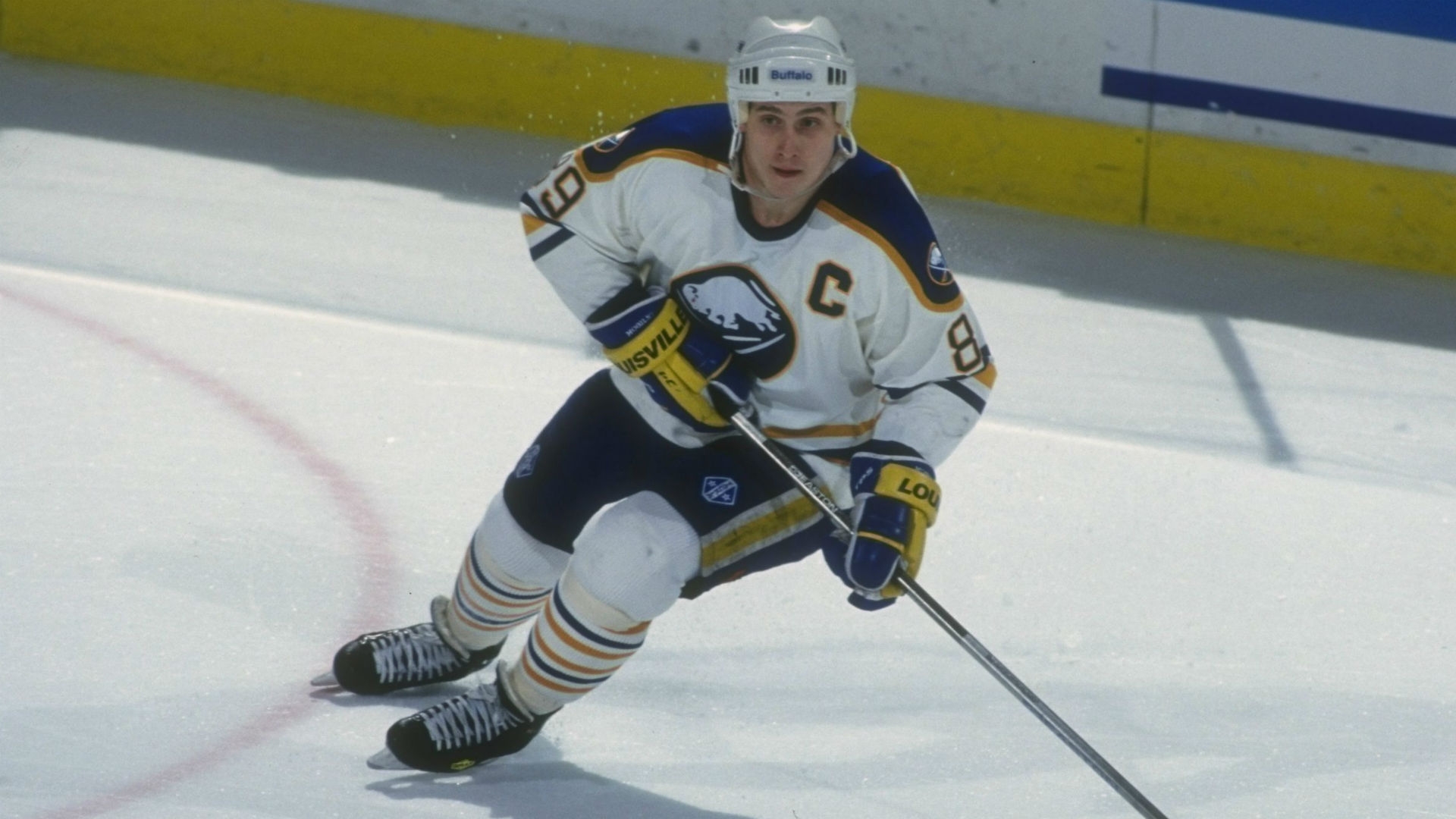 Ramblings: thoughts on Columbus, the Draft, the Leafs, Stamkos, the Hall, DeAngelo, the Flames and more…
***
Is Columbus punting this season? Is this GM Jarmo Kekalainen's way of sneakily giving the Blue Jackets the best shot at Nolan Patrick? That's the only explanation I can think of for what happened on the weekend. The fact is, Jesse Puljujarvi would have made the roster and he would have been Columbus's best player immediately. And Kerby Rychel would have made the team and would have been a serviceable third-line winger who takes a run at 20 goals this season. So Kekalainen got rid of them while making it seem as though he's running the business properly and setting the team up for future wins.
He took Dubois because Dubois will be a year away. Perhaps two. And he got rid of Rychel for the better of Scott Harrington or a fifth rounder (the fifth rounder goes their way if they lose Harrington to waivers). Instead, the Puljujarvi and Rychel spots will go to a couple of free agent pluggers or perhaps lesser prospects. Definite downgrades to the overall roster talent. Moving Rychel was made more convenient by the fact that Rychel was looking to get traded.
Regardless of motive though, one has to question the execution of that draft pick. Twenty-nine other teams would have taken Puljujarvi with that pick, but Kekalainen wanted to ensure that he got Dubois. That's fair. So his only 'real' option was to trade the pick to Edmonton. I'm sure the Oilers were being a little bit of a hard-ass about it, but to not get something done is inexcusable. I mean…not even a seventh rounder? The Jackets couldn't get Edmonton to swap picks if the Oilers added a seventh? I don't believe it. In fact, at worst I think the Jackets could have added a fifth rounder in 2017 for the swap of firsts. Just poor asset management.
*
If you missed the Ramblings Sunday, Ian gives his thoughts on the draft as well.
*
In fantasy leagues, Auston Matthews is the top pick of this draft. But DobberProspects managing editor Peter Harling says he'd take Patrik Laine in fantasy over Matthews. So it really is closer than I thought it would be back in March. But Puljujarvi really narrowed the gap this weekend. To play on the (future) mighty Oilers is huge. With Connor McDavid dishing him pucks? It could be a lesser Gretzky-Kurri all over again. Very excited about Puljujarvi there.
*
Calgary had themselves a nice weekend in adding Matt Tkachuk and Brian Elliott. They also did a great job in getting Mitchell Mattson at 126 (ranked as a second rounder by most), and goaltender Tyler Parsons is a nice sleeper. Parsons was a bit of a reach at 54, but not a horrible one and he could pan out nicely in five years. I don't think Tkachuk makes the team in the fall. They'll give him another year of dominating the OHL with London. Elliott going to Calgary makes me happy as an Elliott owner. Obviously Jake Allen owners benefit the most, but Elliott benefits as well. This benefit is tempered in roto leagues because his SV% will suffer a little and his GAA will suffer a lot, as will his total losses. But in points leagues, where I own him, his save total will be awesome. And frankly, his playing 55 games instead of 40 will probably give him a small uptick in wins, too. If he wasn't such a Band-Aid Boy, the Flames would play him for 70 games this year. But alas, we know all too well that is not the case.
*
And that's that https://t.co/PaqqOSkzX0

— Dobber (@DobberHockey) June 26, 2016
I'm disappointed. How much chatter – both good, bad and frustrating – would Radulov have filled up these Ramblings with over the next eight months? And now we'll hardly mention his name again. Disappointed!
Radulov is not known for his life smarts. So his giving up on NHL teams not meeting his price – before Stamkos had been taken off the table – shouldn't be a surprise. Anyone with a brain would have known that he needed to wait until mid-July for the market to settle, and he was the only one with high-end talent that was left. Then he could set a price and someone would meet it. But I guess his thinking was that the peak demand for his services in the NHL would hit in mid- to late June.
*
Anthony DeAngelo to the Coyotes was a weird one, wasn't it? I gave some immediate thoughts on DeAngelo here. And now that I've had a day or two for it to sink in, my thoughts still haven't changed. I don't blame the Coyotes for picking him up. Not at all. Even if he has some hidden negative intangibles that we haven't heard about he's more than worth the risk at greater than that price (37th overall pick on Saturday – Libor Hajek click here for info on him). But if something is up, and I think something is, then I'm not nearly as comfortable owning him in fantasy. I'm fine with letting someone else take a chance on him. Also, the players he'll be dishing to in Arizona aren't as high-end as with Tampa. And the competition on the blue line for that role just got a whole lot tougher. If you own him, you have to keep him and hope. If you don't own him, then just keep it that way. There are too many other options without the question marks.
Even if it was something simple like a trade request, well I'm not big on players who do that. Especially if they're unproven and not really in a position to make one.
*
Leafs had a great weekend. But we knew in advance that they would. Great job picking Auston Matthews! But that didn't take skill. What did take skill was fleecing the Columbus GM for Kerby Rychel. But…is this really a team that would ice mostly rookies and sophomores? If they sign no free agents, you're looking at this:
James van Riemsdyk – Auston Matthews –Mitch Marner
William Nylander – Nazem Kadri – Kerby Rychel
Leo Komarov – Tyler Bozak – Joffrey Lupul
Brooks Laich – Peter Holland – Zach Hyman
Colin Greening – Byron Froese – Nikita Soshnikov
With the fifth line above as spares/minors, you have five out of 12 players with less than half a season of NHL experience. Would they do that?
As for the rest of Toronto's drafting, they went for grit, character, checking talent and power among forwards, as well as stay-at home defensemen. You know – players who you can get any summer as free agents for near the NHL minimum. I don't understand why the character players, the depth guys, get drafted at all. Yes, the Leafs are top-heavy with skilled forwards. And yes, they need exactly that type in their system – grit, character, etc. But teams should use draft picks on potential homerun swings. The players who could explode for big points. Then invite the undrafted character players to camp.
*
By the way, my reflections on the weekend's Draft is very Canada-centric because, let's face it, they sucked last year and that means they get the best picks and have the most cap room. Generally speaking. I also think they'll see the most improvement this season and honestly – six of these teams will be in the playoffs in three years. When that happens, what will NBC (ratings) think?
Speaking of the natural cycle of team success…these winning markets – San Jose, Pittsburgh, Chicago, Anaheim, NY Rangers…how loyal will their fans be when it's their turn to start rebuilding again (and finish close to last for five or six years before turning it around)? The Rangers, Sharks and Ducks are close to that point now I think, maybe two or three years. The Hawks and Pens probably have several years before they need to start worrying. But we get so used to Team X always winning. Don't forget – Chicago and Pittsburgh really sucked 10 years ago. What will happen in the American TV market if/when the Oilers and Jets start to dominate year after year?
*
Quick estimate – DobberProspects updated about 100 prospect profile pages over the weekend, including some new profiles. There will also be several reflections on the draft (we had four of the writers in Buffalo for the draft) throughout the week, so you may want to make a habit of visiting there this week.
*
Time to update my position on Steven Stamkos. I believe, without looking it up because I'm in the zone right now and also I'm lazy, that I said that I was 70% certain that Toronto would sign Stamkos. Then, after the Kadri extension (big one!) I believe I rolled that back to 60%. I also thought they should trade for Frederik Andersen. They did that, but then they signed him to a contract that was about $1.5 million per year higher than I anticipated. That makes a Stamkos signing less likely, because now they're really starting to push the envelope on their cap situation. And now Detroit cleared the Datsyuk contract off the books (geez, don't get me started on that one please…these Ramblings will be long enough).
If Tampa Bay can get Ben Bishop off the books, then I put their odds at 40%. If not, then the odds are 0%. Detroit's odds are 50%. Toronto's odds, in my opinion, sit at about 10%-20%. They would need to move salary to clear cap space. There are other teams in the mix, of course, including Buffalo. But when Stamkos starts considering those teams (and you can stick Detroit in there too) then he's pretty much just focusing on the money.
In fantasy hockey, Stamkos is still rated a 'sell'. Hype far exceeds the results.
*
The Wild did not qualify a few of their prospects. Such as – Jared Knight, Brett Bulmer and Raphael Bussieres. Those three will be UFA's come July 1st. Today you'll find out about the rest of the league, as it's the deadline for submitting qualifying offers.
*
This year's Hall of Fame candidates will be announced later Monday. As always, I'll stick in my non-existent vote for Alexander Mogilny. Even if he only played one NHL game he's still deserving, for breaking down the Russian barriers. For traveling in the trunk of a car! But he had a 76-goal season and damn if he wasn't a top five player in the entire league that year. If you're among the elite, you should be in the Hall of Fame. Let's get this trending! #Mogilny4HOF
(yes, I know the decision for this year has already been made…)
Eric Lindros would also get my vote, as well as Sergei Makarov. I'd put those three in over Mark Recchi, even though Recchi had far more points. And I love the Recch-ing Ball. And I owned him in my league for like a decade. Love him. But to me the HoF shouldn't be about points, it should be about being the best. I know it's hard to ignore 1533 points, but if it means putting in Makarov or Mogilny over Recchi then it has to be done. I would put in Paul Kariya over Recchi, too.
And let's get Pat Quinn in there. You know he'll be there eventually, let's get it done this year.
*
So I opened up a file on Sunday. A file that hadn't been opened since October. It's an Excel file and it's called simply "NHL Predictions". In the file are 16 tabs: 2015pre, 2014pre, …, 2000pre. All the players, all the data, my formulas, the results. Yes it's that time of year again folks. I can start prepping this now, and then on July 3rd after the free agent signings have died down – I can begin! Fantasy Guide is released in 35 days.